Kylie Jenner Upset Over Blac Chyna And Rob Kardashian's Reality Show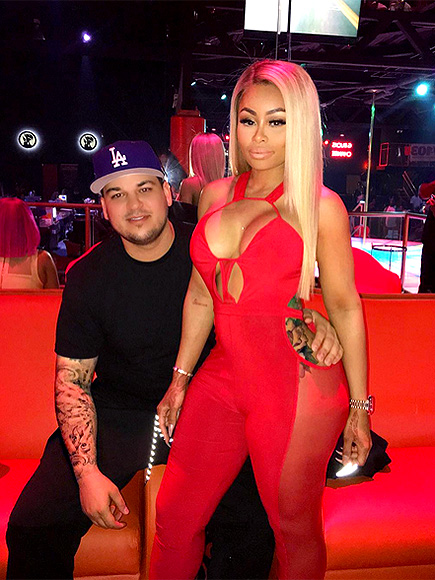 There is at least one person in the Keeping up with the Kardashians clan that will NOT be setting their DVR for Rob Kardashian and Blac Chyna's upcoming reality show, Rob & Chyna.

RadarOnline.com has exclusively learned that 18-year-old plastic princess Kylie Jenner has gone into a tailspin over the news.

According to a family insider, "Kylie was beyond furious after she found out. She is really going through it right now over this whole situation."

As fans of KUWTK know, Jenner got her heart broken last month by longtime boyfriend, Tyga, 26 – who is coincidentally the baby-daddy of Blac Chyna's four-year-old son, King Cairo.
In particular
RadarOnline
reports that Kylie's steaming mad at none other than Kris Jenner who pulled strings at E! to land BlacRob the program.
Kylie's reportedly been vying for her own spinoff for YEARS and her mom did BlacRob's deal behind her back.
But – as Radar was the first to report – while Kylie was busy mending a broken heart last month, her 60-year-old money-hungry momager was busy brokering the show deal for Rob & Chyna!

"Kylie feels betrayed because Kris did the dirty deal behind her back," the source told Radar, adding, "She said she did not want to upset her anymore."

What's more, as previously reported, Kylie has been pushing Kris for HER own reality spin-off show for more than a year now. But Blac and her brother beat her to it.

"Kris knew that Kylie wanted her own show so badly," the source said, "and Kylie cannot believe she did this to her!"
What do YOU think about Kylie being pissed over BlacRob's show???Splash News